No Inventory? No Problem!
Keep selling products regardless of inventory status. Pre-Order Alpha enables you to keep growing revenue while products are out of stock.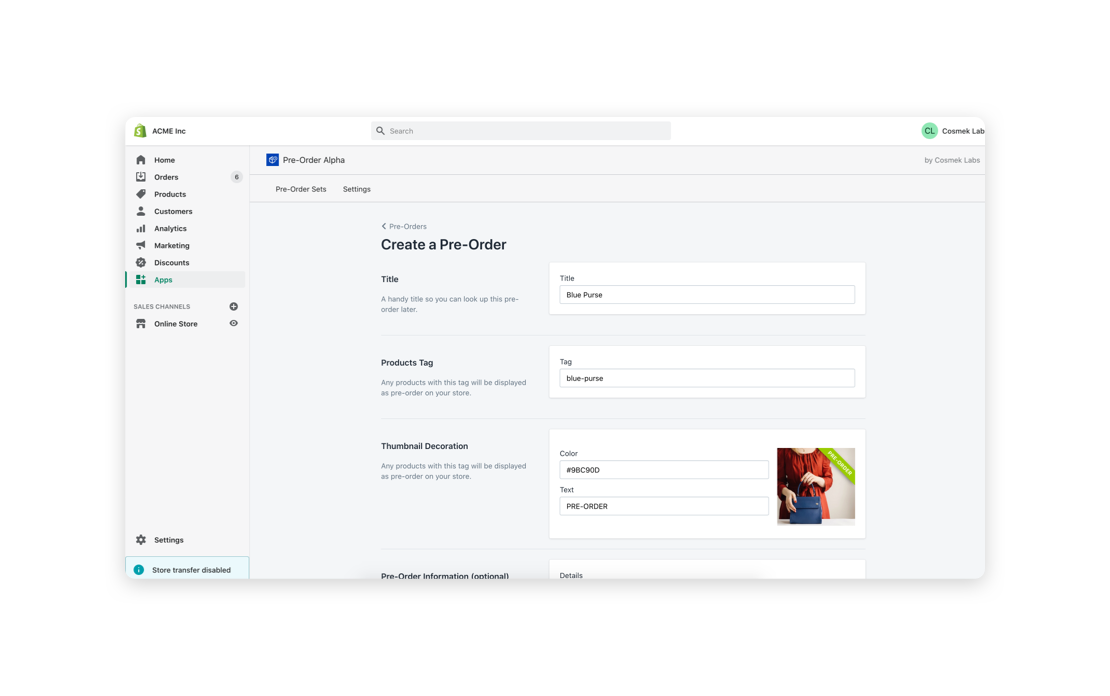 Meet our intuitive app
Self-service store customization, empowering merchants to provide a seamless experience for selling out-of-stock items.
Grow Your Revenue
Accept orders while you wait on new inventory.
Quick & Easy
From installing our app to selling in 5mins or less!
Keep Customers Informed
Rich customization for pre-order products on your storefront.
World-class Support
Our support team is always a quick chat or email away.
Discover effortless customization
Use our rich customization options to update your online store. Boost engagement by adding soft hints to signal pre-order status to customers.
Try Now
Pre-Order Badge
Embelish products with a pre-order badge or ribbon
Mixed Cart Alerts
Alert customers of pre-order items before they pay
Email Notification +
Email notifications for purchased pre-order items
Custom Order Button
Customize the purchase buttons for pre-order items
Faster growth starts with Pre-Order Alpha
Join other merchants on Shopify